Growth & Marketing
What is Video Marketing and Video Marketing Strategy?
Oct 19, 2022 12:00:00 AM
Written by
Artur Glukhovskyy
Video Content marketing has become one of the most potent and viable trends in marketing over the last decade.
Virtually anyone can leverage the power of video from the palm of their hand with mobile devices.
They are capable of shooting 4K video for crisp images and editing is made simple with software built-in on Android and Apple devices.
Trends in digital marketing are changing rapidly and video marketing is becoming increasingly important.
In 2023, video marketing continues its rise in popularity with a reported 86% of businesses using it in their marketing plans. But a solid video marketing strategy is nothing but necessary.
KEY TAKEAWAYS
Let's dive in!
What is Video Marketing?
Video marketing refers to the use of videos to raise brand awareness, increase engagement across different marketing channels and drive leads or sales for a product or service.
92% of marketers claim that video is an important part of their marketing strategy.
And as technology becomes easier and cheaper to access, we can only see this rate of adoption continue to grow.
Next, we'll look at the benefits of offline and online video marketing and why it's important.
If you aren't already using it as part of your overall marketing strategy, these stats might just convince you to start sooner than later!
6 Reasons to Fully Understand Why Video Marketing Is Important
Video is used to meet different objectives from raising brand awareness to generating leads and sales with an inbound marketing strategy.
Here we'll break down the most common uses with supporting data to highlight the importance of video marketing for businesses.
1. Happy Customers love watching videos

People watch an average of 19 hours of online video content per week.
Video is easy to digest and can be educational or entertaining. It is a fantastic entry point for potential customers to learn more about a product or service. Not to mention its power to build emotional connections.
People watch an average of 19 hours of online video content per week.
2. Video content can boost conversion rates and leads

86% of marketers say that video marketing helps lead generation and 81% say it has a positive impact on sales.
The video format is highly engaging and it works wonders across multiple channels. Whether it's a social media video or a Google SERP result, video rocks.
Embedding video content into your website and service pages is a great way to drive engagement.
Often you'll see clever companies using video in these areas to demo products and services.
The same applies to social media posts too, where explainer videos or even customer testimonials can be shown to boost lead generation and sales.
3. Video is highly shareable
Because so many of us enjoy video content, it makes it more shareable with our friends, family, and colleagues.

For businesses, this means more people are getting to see your brand and its offerings.
TIP

What is the ideal video length on Social Media?

To understand the best social media video length here is a very well-done report by Hootsuite.
4. It gets more emails opened and decreases unsubscribe rates
Email marketing is still a force to be reckoned with as it continues to offer businesses the highest ROI of any channel.
But did you know that embedding video into your emails helps make it even more effective?
Video can be used in multiple ways for email such as welcoming new customers with an introduction video or giving an explainer product video that they've shown interest in.
5. It helps you rank better on Google
Businesses use video to improve their SEO efforts. You have to make sure your content is SEO optimised but using video marketing helps place you higher on Google's search algorithm.
YouTube video previews are a great example of how Google prioritises video content for users.

It's worth saying however that the content must be relevant to the user first. This is primarily what Google is looking for when trying to satisfy a search query.
6. Video builds trust and credibility
Businesses can connect with customers more personally and professionally through video.

From explainer videos and how-tos to product demos and virtual tours to 'meeting the teams' and onboarding.

There are dozens of applications that help to build trust with a wider audience and establish your brand as a leader.
8 Video Marketing Examples
Now we know how valuable video marketing can be for your business let's turn our attention to some types of video marketing with a few examples.

These range from long-form videos to short-form and from educational to sales-focused but all have immense value in their own right.

1. Brand videos
Brand videos serve as part of a larger marketing campaign to raise brand awareness and increase traffic.
So much can be said about a brand through video; the art style, direction, and message itself tells customers who the brand is and sheds light on its values, mission, Coca-Cola, and culture.
They are a powerful type of video content to pull your target audience in very quickly and offer tons of impact.
2. Explainer videos
Explainer videos are a great way to show how your product or service can benefit the end user, the customer.
Often these will involve storytelling behind the scenes, creating fictional circumstances where the person finds a solution to their problem using, you guessed it, your brand!
Or, these can be funny or edgy by tapping into a brand's target audience in the best way possible like the example below.
3. Demo videos
If explainer videos introduce people to your brand when they're at the top of the marketing funnel (the awareness stage), product demo videos go a little deeper to showcase your product or service in more detail.

With demo videos, you can highlight specific features and benefits to drive interest and conversions.
4. How-To and explainer video
How-to videos help to educate your audience on your product or service in a very convenient way.

This video marketing example is hugely popular for onboarding as brands can show a customer exactly how to do something and then a well-timed call to action increases signups!

It also strengthens the customer relationship by increasing trust and authority in your niche by providing valuable content.
5. Expert Interviews and Q&A videos
This type of video content answers customers' most burning questions and that you're listening to your audience.

They also help to build authority and credibility in your industry by providing deep dives on relevant topics with the most influential or valued members of the community.
6. Event videos
If you have a hot event, then event videos are a great way to generate interest and spread awareness.

From fundraisers to webinars and conferences, use this video strategy to let people know what, when, and where it's happening.
7. Case Studies and Testimonial videos
Social proofing is a powerful marketing strategy that leans on using customer experiences to inspire confidence in new customers.
We're naturally more inclined to trust or try a new product or service if we see that it has worked for other people and they've had a positive experience.
Use case studies to show customers how your product or service has helped solve a particular pain point.
Or challenge and use testimonials to promote confidence and trust.
8. User-Generated Content
Collaborating with your audience saves time, promotes your brand on social media platforms, and raises awareness whilst building social proof simultaneously.
Encourage your audience to interact and share content with competitions, guest blogs, influencer marketing, and more.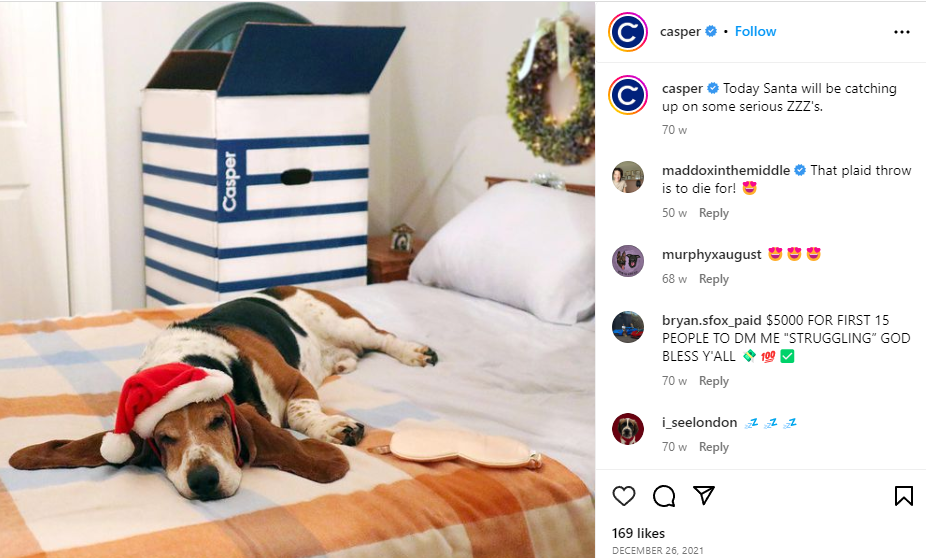 Will You Join 79% of Marketers Planning to Use a Video Marketing Strategy?
Of the companies already using video marketing in their overall digital marketing strategy, 99% of them will continue you use it. And of those that don't, 79% said they would.
With almost 9 out of 10 customers wanting to see video content online, there's a clear demand for the medium, and savvy businesses are already reaping the rewards of incorporating video marketing in their campaigns.
FAQs
What are some benefits of video marketing?
The benefits of video marketing are plenty and have an impact on your target audience:
Boosts brand awareness and recognition

Increases customer engagement and interaction

Improves search engine rankings and website traffic

Conveys information quickly and effectively

Builds trust and credibility with the audience

Provides measurable and trackable results for ROI analysis

Increases sales and conversions through effective storytelling
How long should marketing videos be?
Ultimately, the appropriate length for a marketing video depends on the objectives you want to achieve with it. Here is what a study by Hubspot tells us:
"A whopping 96% of marketers agree that the optimal length of a marketing video is under 10 minutes.
Beyond that, opinions start to differ, with the largest chunk of them (36%) saying videos should be between 1-3 minutes, while 27% think the sweet spot is between 4-6 minutes.
Another 16% say the optimal video length is under 60 seconds. On the other hand 15% advocate for videos between 7-9 minutes long".
Why video marketing is so powerful?
Video marketing is powerful because it offers a visual and immersive experience that can grab and hold an audience's attention. It also allows for storytelling and human connection, which can help build brand trust and loyalty. According to Hubspot, video can increase website traffic, engagement, and conversions.
What are the disadvantages of video marketing?
Nice question! Here are the main disadvantages of video marketing:
Time-consuming: video production takes time and effort to plan, create, edit and promote.

Expensive: high-quality video production can require expensive equipment, software, and talent.

Technical problems: Videos may have technical problems such as buffering, uploading, or compatibility issues.

Limited access: Not all users may have the technology, Internet speed, or data plans needed to view videos.

Attention span: Poor attention span may lead viewers to lose interest in long videos.

Ineffectiveness for some audiences: Some audiences may prefer other types of content or may not have access to videos.
Become a Certified Digital Marketer for FREE*
Master the fundamentals of digital marketing as you learn about:
Module 1 - Introduction to Digital Marketing

Module 2 - Tracking and Analytics

Module 3 - Targeting your audience organically with awareness channels

Module 4 - Targeting your audience using paid media

Module 5 - Retargeting your audience

Module 6 - Landing page optimisation

Learning with Growth Tribe couldn't be easier. All of our courses are designed to be flexible for the learner with self-paced content so you can manage your time and learning, to best suit your lifestyle.
Join a community of over 25,000 certified alumni who share a passion for growing their skills and positively impacting their careers.
*Are you eligible for STAP?
The staff training assistance program or STAP offers up to €1000 in funding to get fully certified for in-demand skills such as Digital Marketing, Business & Data Analytics, UX Design, and Project Management.
To be eligible all you need is:
- To be a Dutch citizen with a BSN number
- Are aged between 18-67
- Have earned Dutch income for at least 6 months
For more details on how to apply

, click here